An old colleague then leading UX at Ameriprise asked if I would re-envision the digital expression of the brand. I created a responsive design system and advocated for personalized content modules that could be influenced by each members interests combined with his/her financial advisor's recommendations. The design explored a clean layout for a personal accounts dashboard and templates for thought leadership categories and articles.
I also recommended adding unorthodox photography to the brand standard. This, coupled with more active language were intended to help achieve the need to provide reassurance yet inspire sufficient urgency to motivate action.
Ameriprise
Website Redesign
RBA
Creative Direction / Todd Zerger
Design / Todd Zerger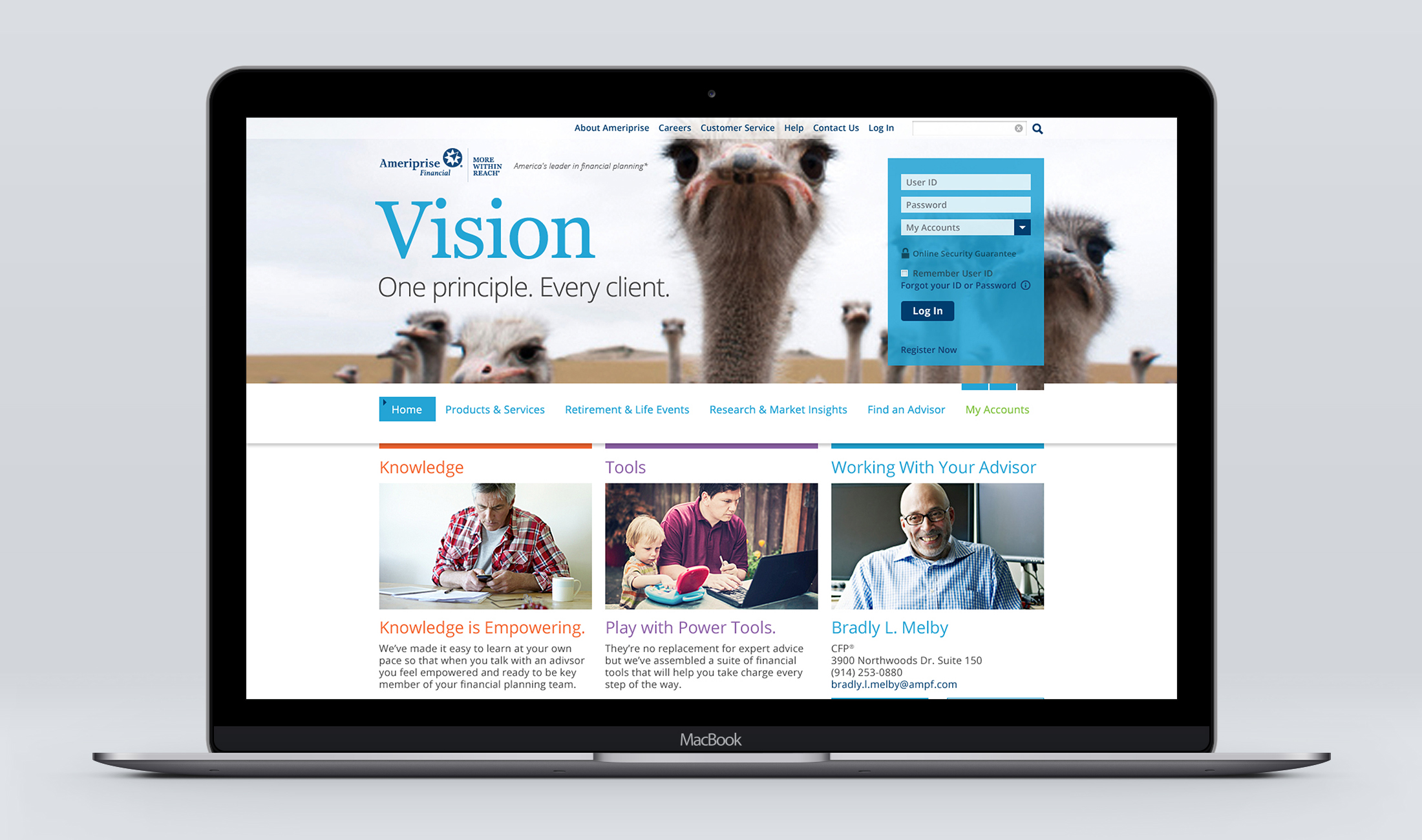 Visual Design
Initial design explorations
Working to strike a balance between the client's existing brand and the need to evolve.
Visual Design
Pressure testing the chosen direction
Working to create enough consistency to inspire browsing confidence while supporting the variety of layouts needed,