When Microsoft introduced its surface tablet and phone it needed to build a collection of apps to make the platform more compelling. Partnering with Cinemark theaters we designed a touch-based app using Microsoft's Metro Design system. The design including daylight and low light versions, and the ability to purchase and display tickets on device.
We came up with schemes that would allow advertising and incentives to be mixed in with the film titles when browsing. Theaters can be located and loyalty points managed in app.
Cinemark / Microsoft
Surface App
RBA
Creative Direction / Todd Zerger
Design / Todd Zerger + Melissa Lahn
UX Design / Amy Lehan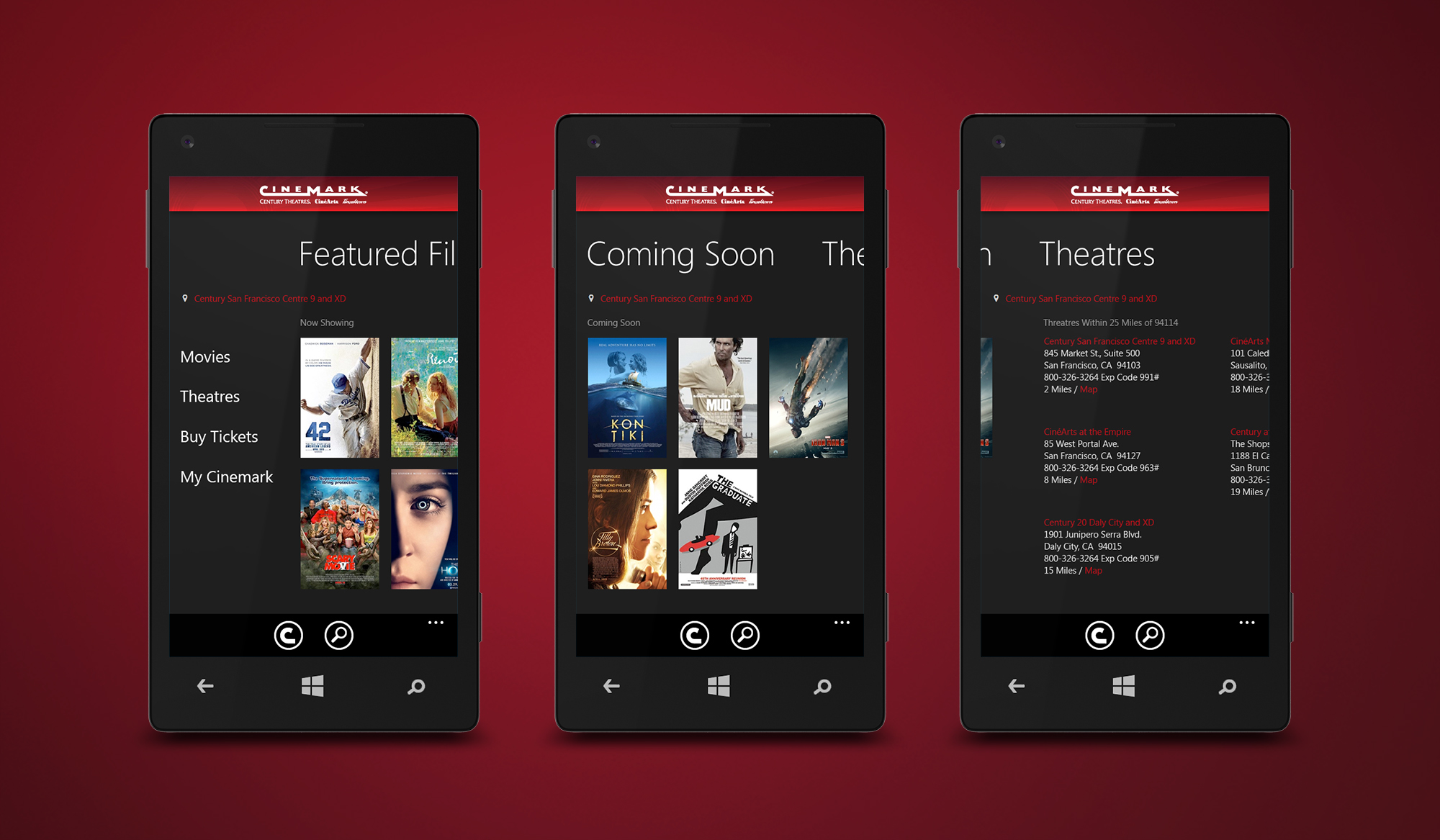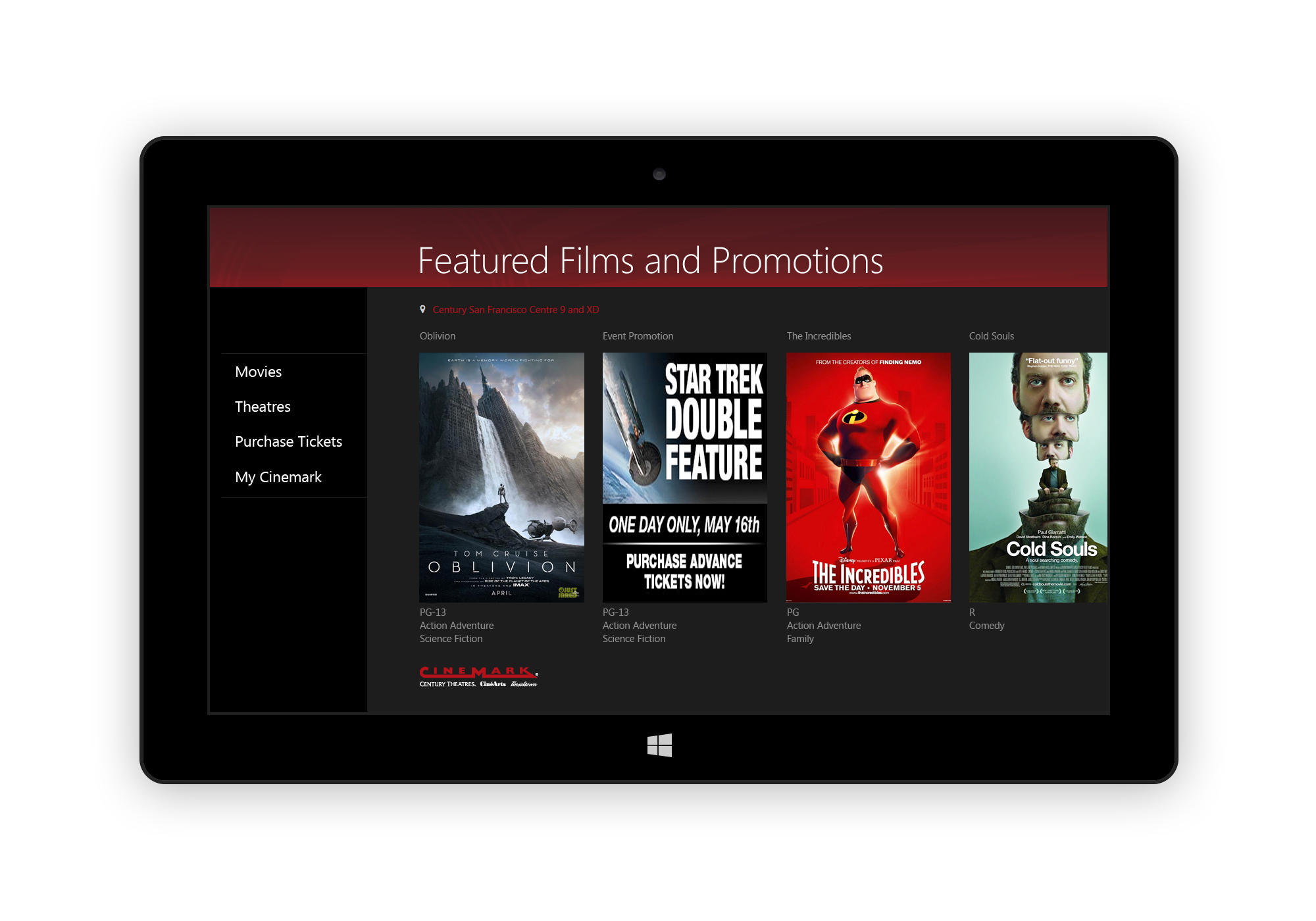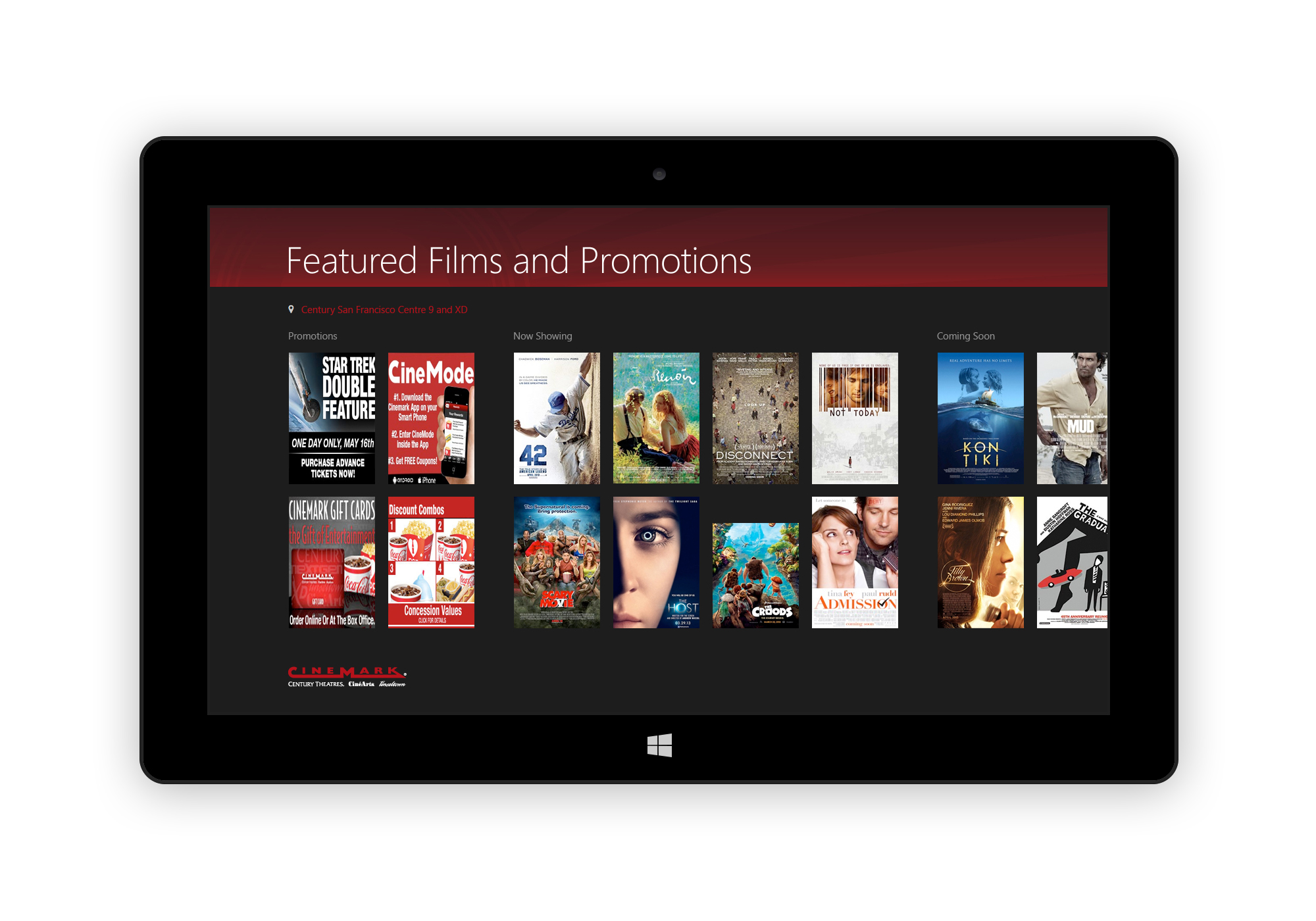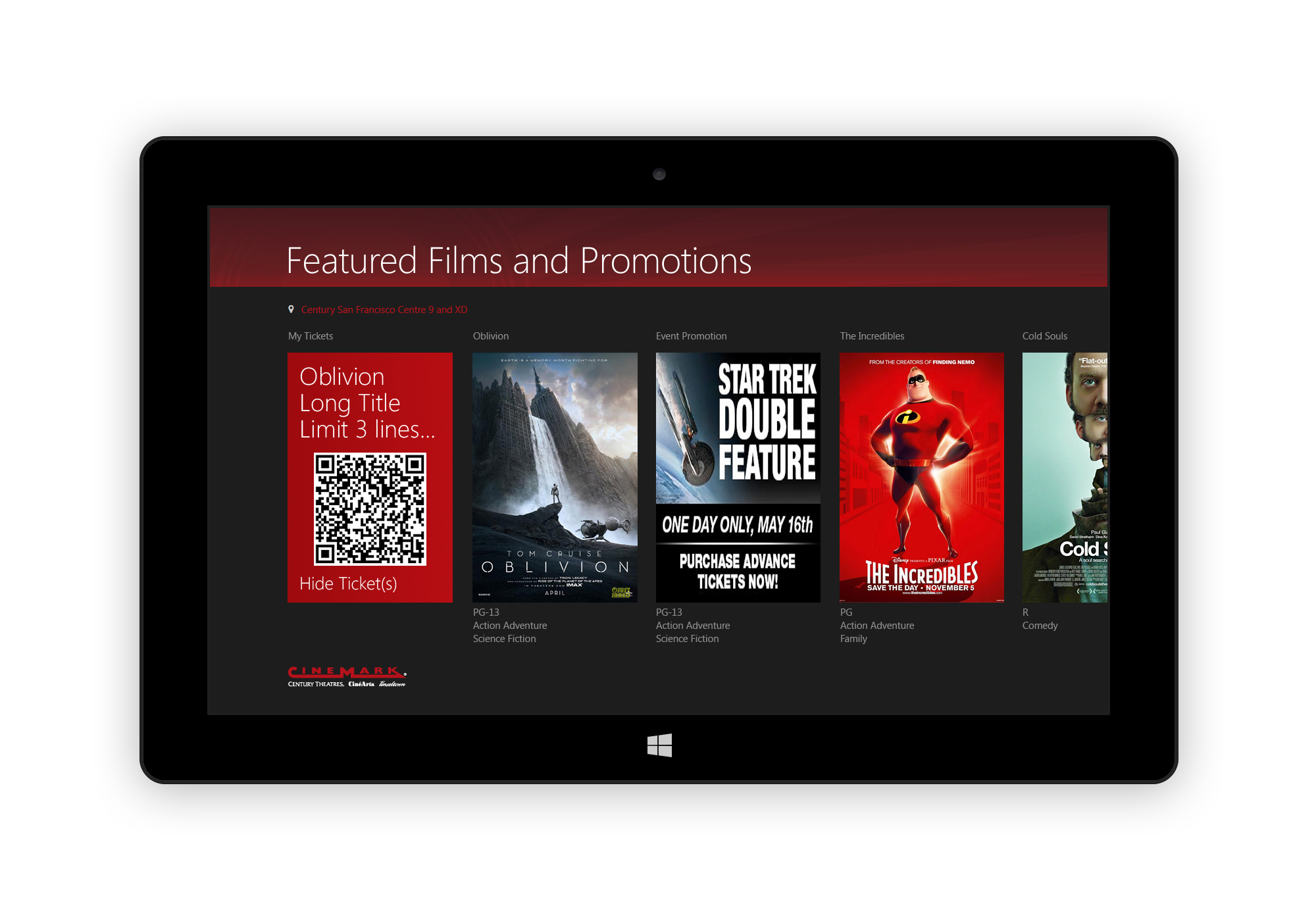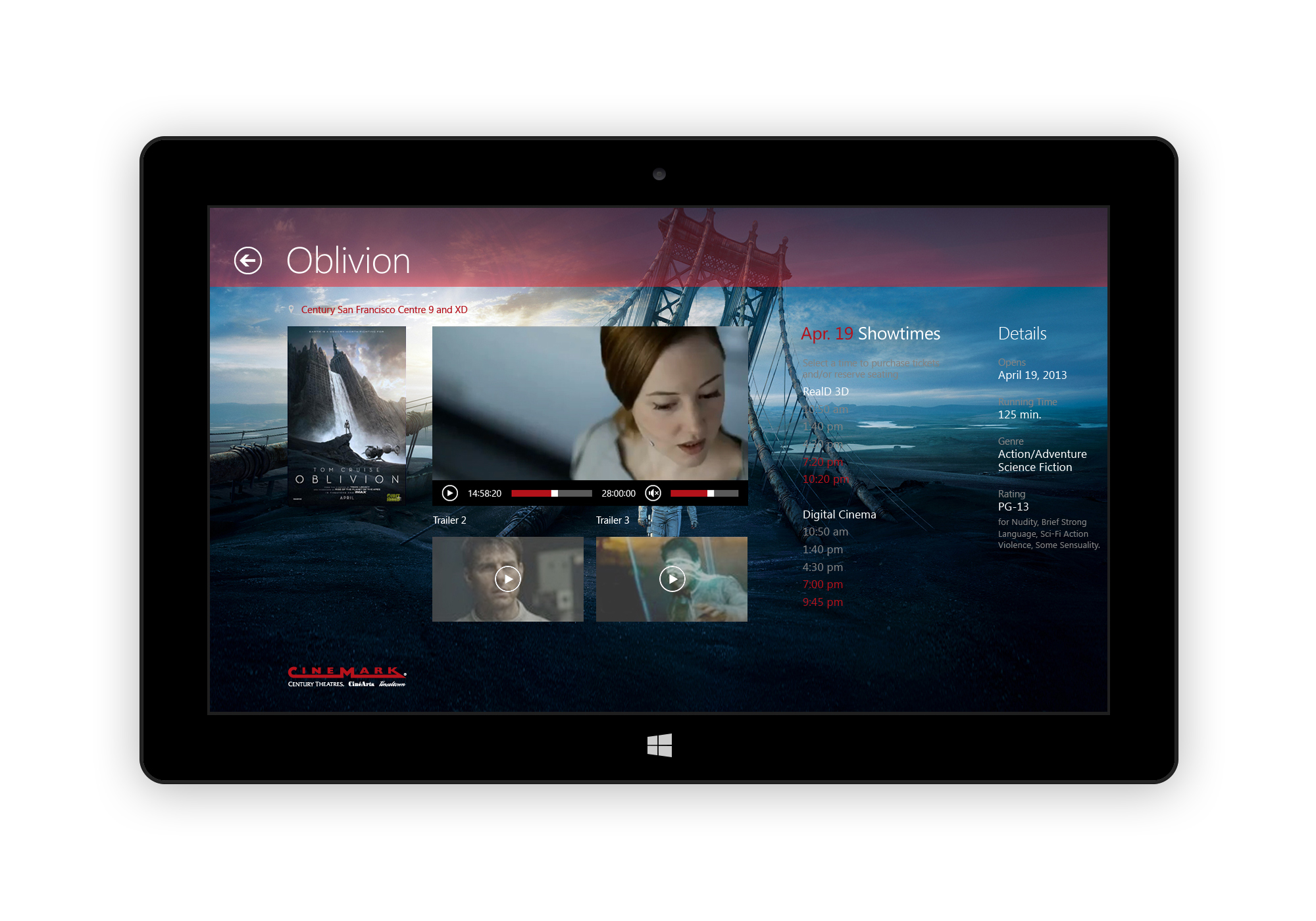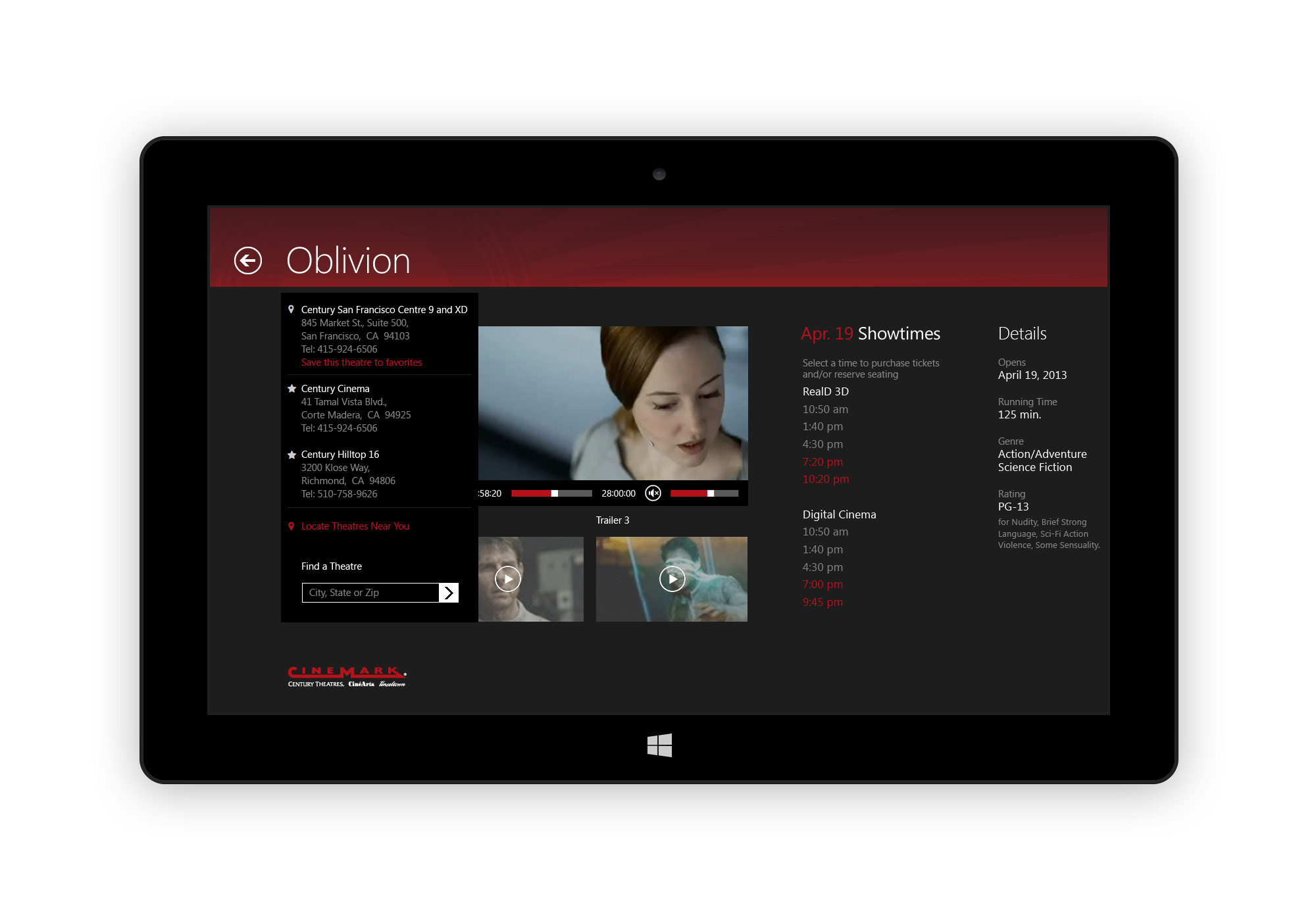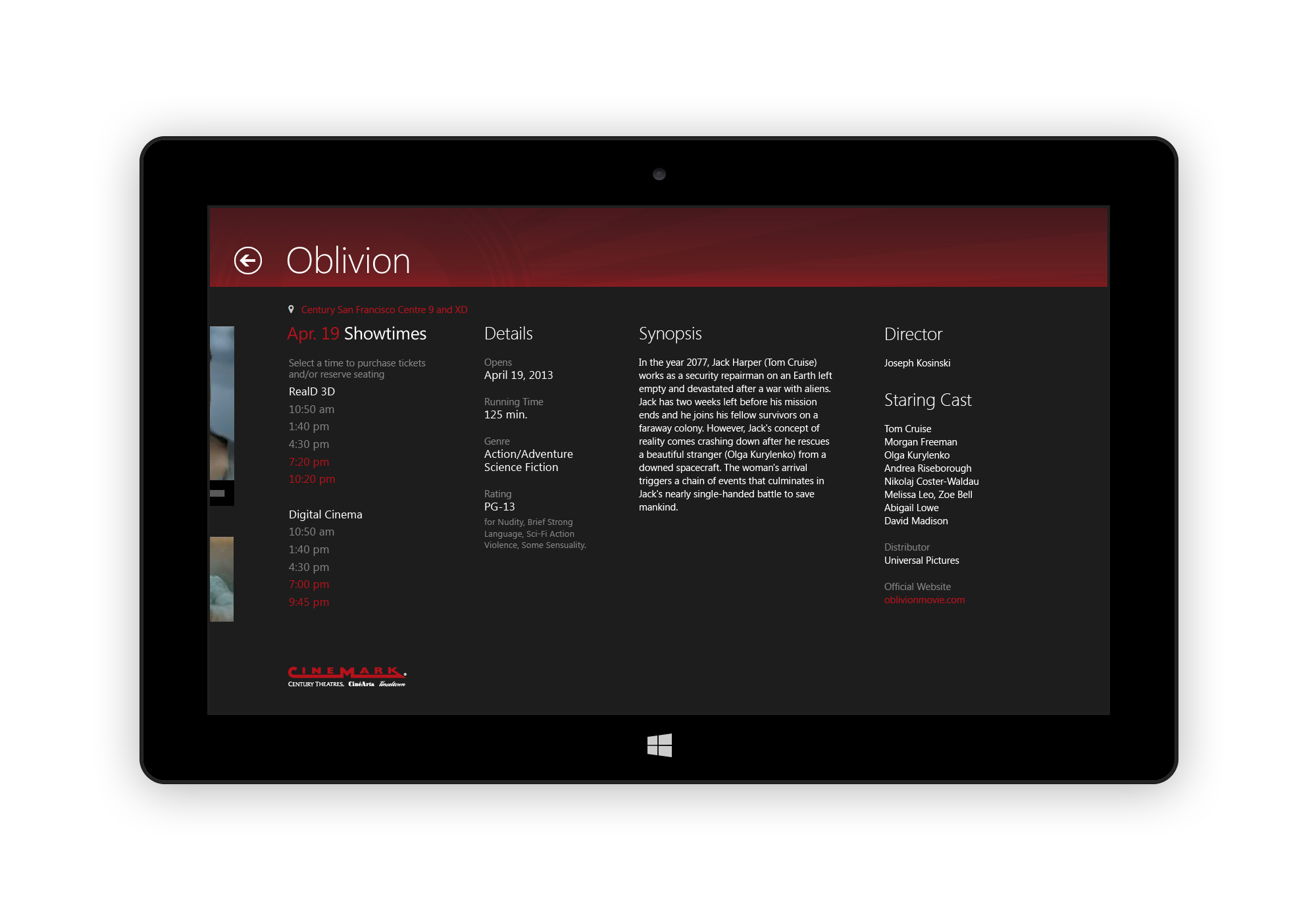 UX Design
Use it in the dark simple
Microsoft's goal was to have as much of the interaction as possible happen in response to touch. Thus all menus are revealed on swipe and pagination is primarily the result of tap and slide gestures. A simple structure was intended to keep the surprises and confusion to a minimum while users adapted to this new paradigm.