ARTCRANK was asked to put together a show at the 2011 Interbike in Las Vegas. A portion of poster sales went to benefit the bicycle advocacy group Bikes Belong. I was honored to be selected from a very long list of stellar artists from around the world. There was a follow up show in Minneapolis and prints sold out.
Early Bird is my three color, screen print on French Paper's 100 lb. Grout Grey cover (19×25) in a limited edition of 50. Laughing Bird is singing a merry song at Early Bird's expense as he tries to extract a schrader valve from the wheel of a messenger's bike. Moral? Be first but be sharp.
Artcrank 2011
Interbike Show, Las Vegas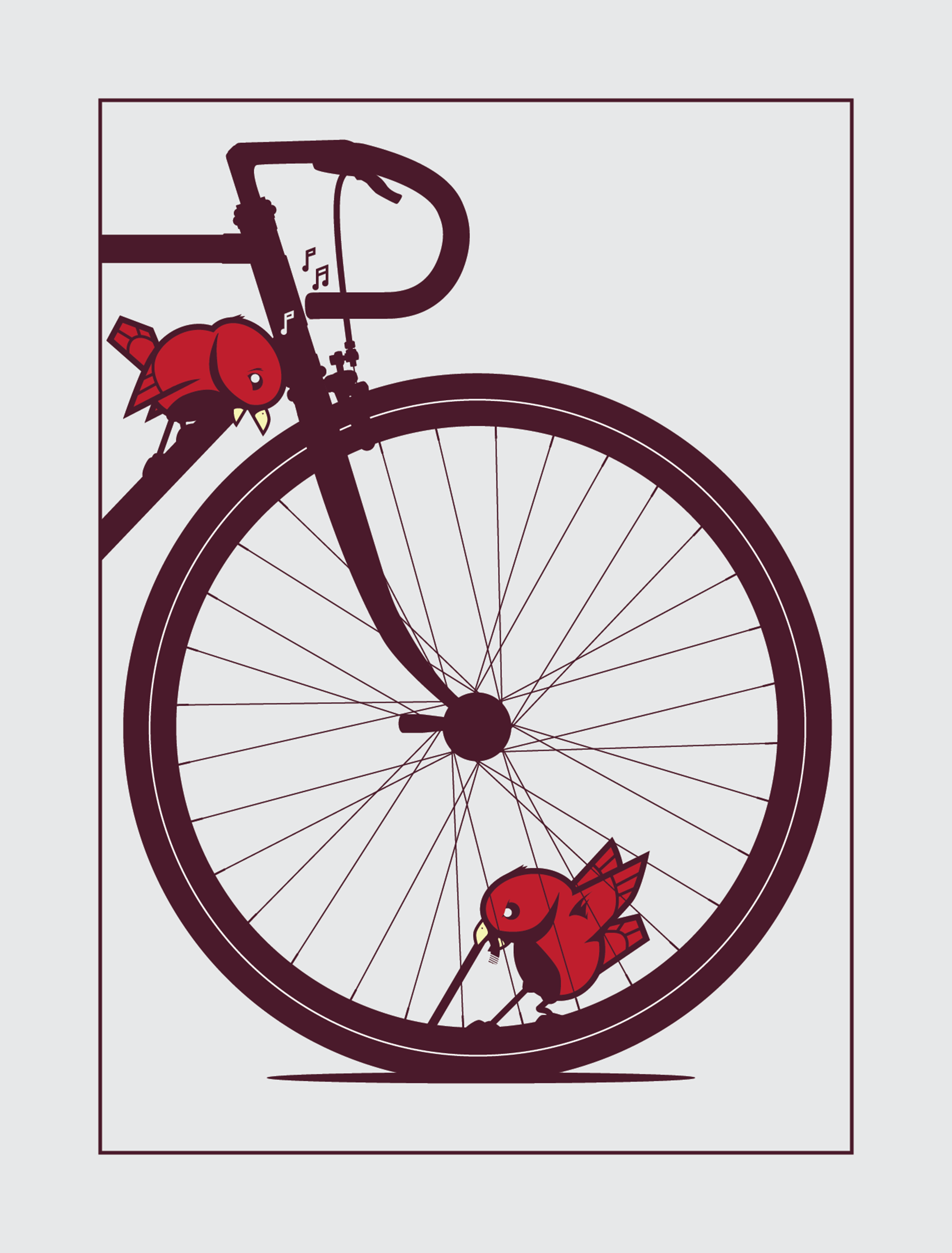 The Show
Interbike Cycle Industry Conference
Las Vegas
Interbike is the largest bicycle industry trade show in North America, hosting 18,000 - 24,000 total attendees spread out over 300,000 square feet featuring 700 vendors. I designed a poster that would be a quick read across this crowded space. Photo by Dirt Rag Magazine.
The Show
Artcrank Show 2011
Chow Girls
The general public can't get into Interbike so Chow Girls hosted an evening event to showcase the posters locally.