As kids locking bikes together was a sign of friendship. Then we grow up and fall in love with cycling because it takes us on many adventures and binds us together as a community. Eventually we fall in love with a partner we want to ride with "until death do us part" and once again have someone to lock bikes together with. Whoever that partner may be, this print is my way of wishing you a long and joyful ride together.
Printed in an addition of 62 with four custom colors on 80 lb., 19×25 inch Smart White from French Paper Company. This poster sold out at the show but I reprinted it on gray to support the Bicycle Alliance of Minnesota's membership drive.
To celebrate the 10th anniversary of Artcrank Charles Youel requested that I print a new edition as he wanted a show that reprised the most successful posters of the first ten years.
Artcrank 2014
Shelter Studios
Printed in an edition of 62
BikeMN 2016
Second edition of 100 printed to benefit Bicycle Alliance of Minnesota membership drive
Artcrank 10th Anniversary Show 2017
Summit Brewery
Third edition of 100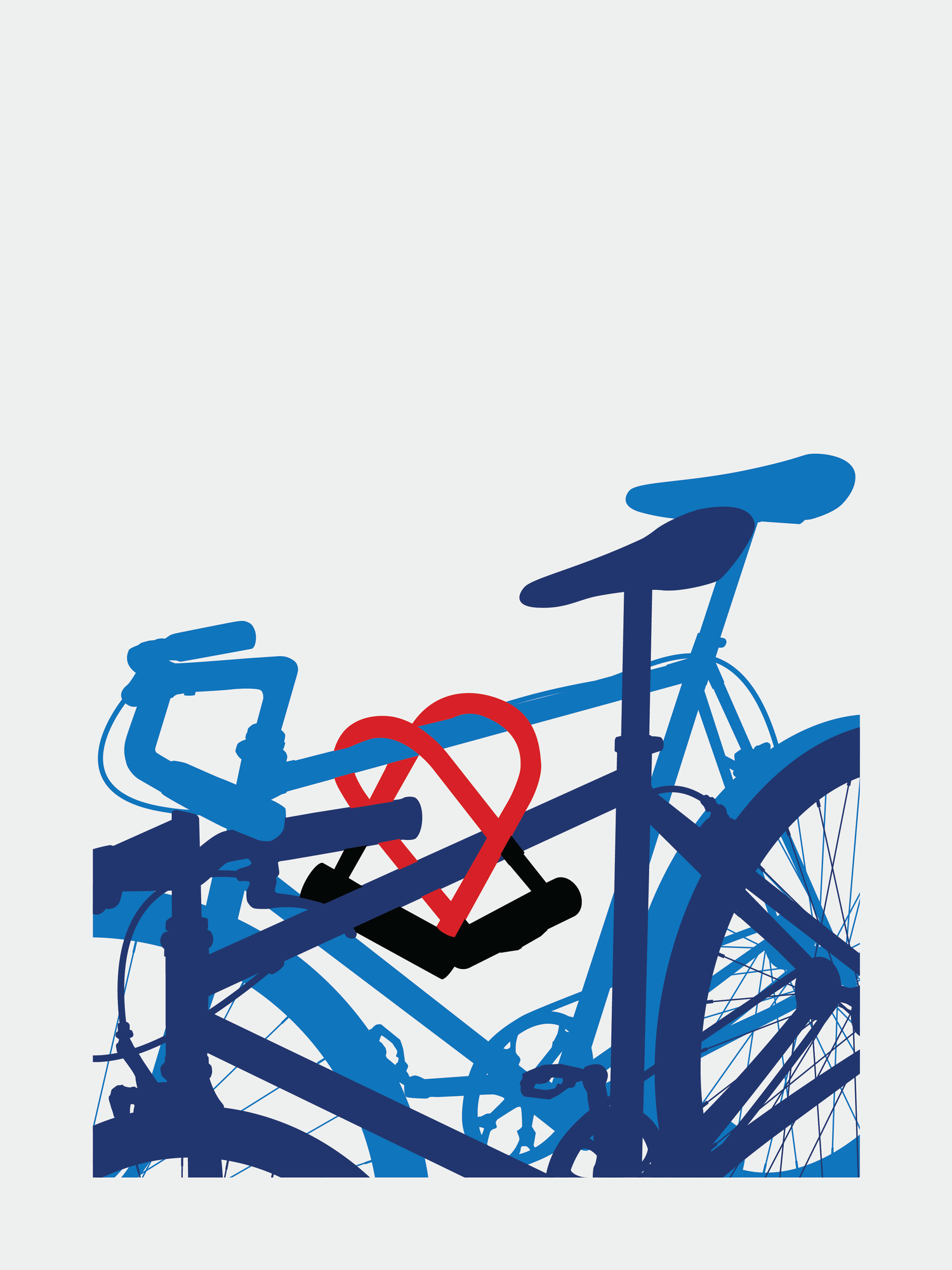 The Show
Artcrank Show 2014
Shelter Studio
Minneapolis
The Show
Artcrank 10th Anniversary Show 2017
Summit Brewery
Minneapolis