I've led projects for Medtronic both large and small but none larger than when we completely recreated Medtronic's B2B ordering and inventory management platform. My job through this technology-heavy AEM and Hybris project was to champion an exceptional user experience. We created a beautiful, responsive interface that gracefully adjusts to show content and functionality based on authentication.
Adding system design to the Medtronic rebrand
Creating this experience as Interbrand was finishing up it's rebranding of Medtronic added to both the excitement and the challenge. Their work was a breath of fresh air but did not account for complex system design like Medtronic Connect. This required us to interpret the brand and then review our recommendations with corporate branding leadership.
We went on to create a style guide to help the design system live on according to our vision, and then finished the project with a two minute launch film to help Medtronic build enthusiasm internally and with customers.
Medtronic
Order and inventory management experience
SapientRazorfish
Creative Direction / Todd Zerger
Design / Drew Lintvedt + Amy Martin + Nicole Folgate
UX / David Walker-Lecic + Robert Dickson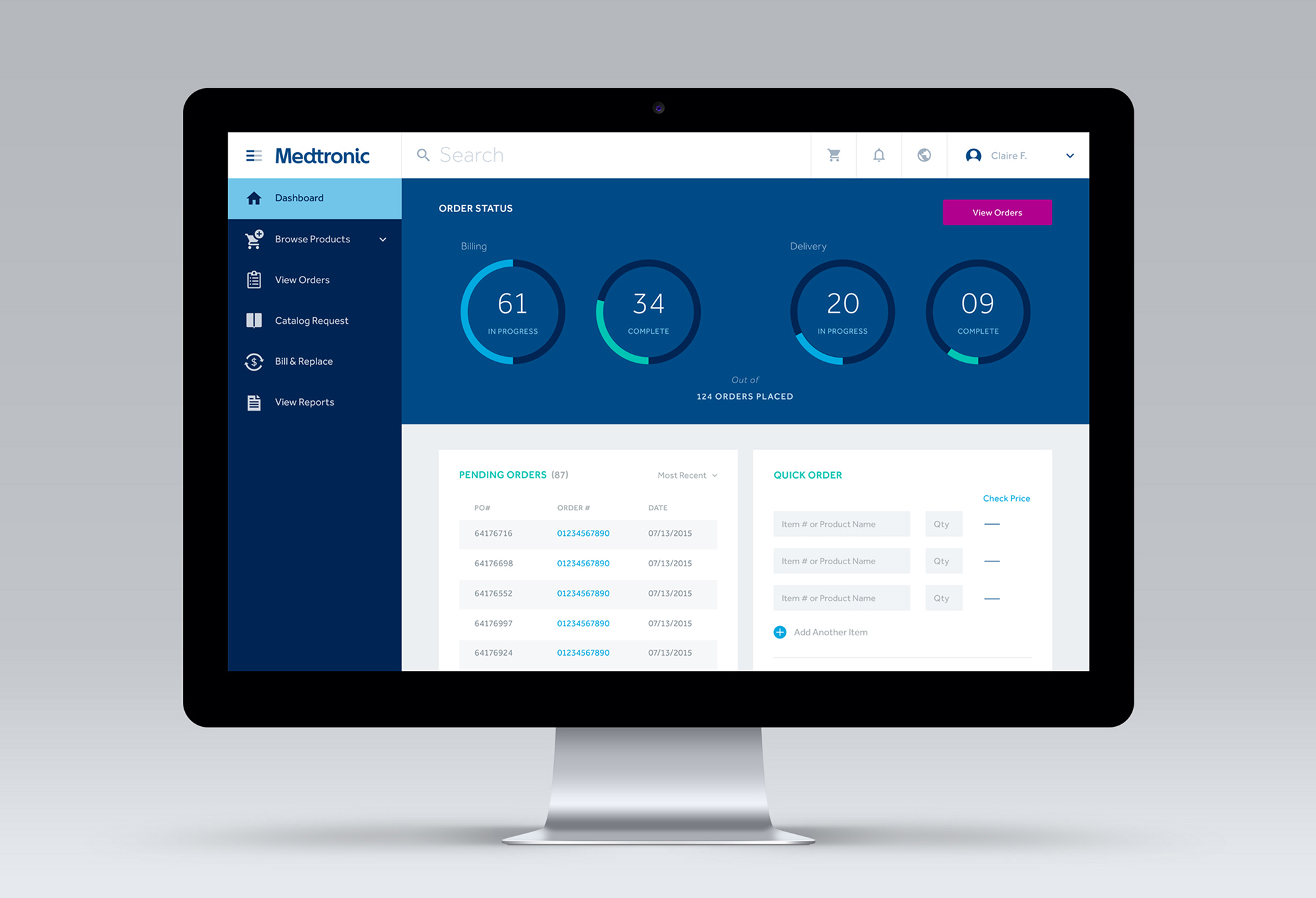 Creative Direction
Complex system design
With a system this complex we continued to solve UX and technical challenges through the visual design phase. None the less, the resulting layouts are elegant and functional.
Creative Direction
Fully responsive
Both hospital staff and the Medtronic sales force are constantly on the move so the system required uncompromised usability on tablets and smartphones.
Creative Direction
Style Guide
Much of the site was built in parallel sprints but key elements were documented in a style guide.