For many years I've wanted to create an app that encourages visitors to take asymmetrical, self-curated journeys through a museum's collection rather than the familiar shuffle along the wall from painting to painting. I finally got my chance when SapientNitro partnered with the Minneapolis Institute of Art (recently re-branded by Pentagram as "Mia") to help celebrate their 100th anniversary.
Making the art museum visit as creative as the art
The early working title was "Ariadne" for the Goddess who gave Perseus the thread that helped him navigate the dreaded maze of the Minotaur. There's no reason to dread winding your way through the world-class collection at Mia but the ability to create or select a thread to follow still changes everything. Suddenly the act of walking through the museum is as creative as the art work itself which reveals new connections, new details and reminds the visitor that every work of art is an artist trying to share some insight with each of us.
As the project evolved, we layered in social sharing options, hooks for the loyalty program, agonized over the interface and even made a case study film with our friends at Three Volts to bring this idea to life. Available in Apple's App Store. Mia Journeys has won gold in the Minneapolis AdFed show and gold in the District 8 ADDY's. It's been honored by OMMA and IXDA and featured in Communication Arts Interactive Annual 23.
Mia (Minneapolis Institute of Art)
iOS App
SapientRazorfish
Creative Direction / Todd Zerger
Design / Drew Lintvedt
CA Interactive Annual 23
Gold Addy Minnesota
Gold Addy Region 8
IXDA Award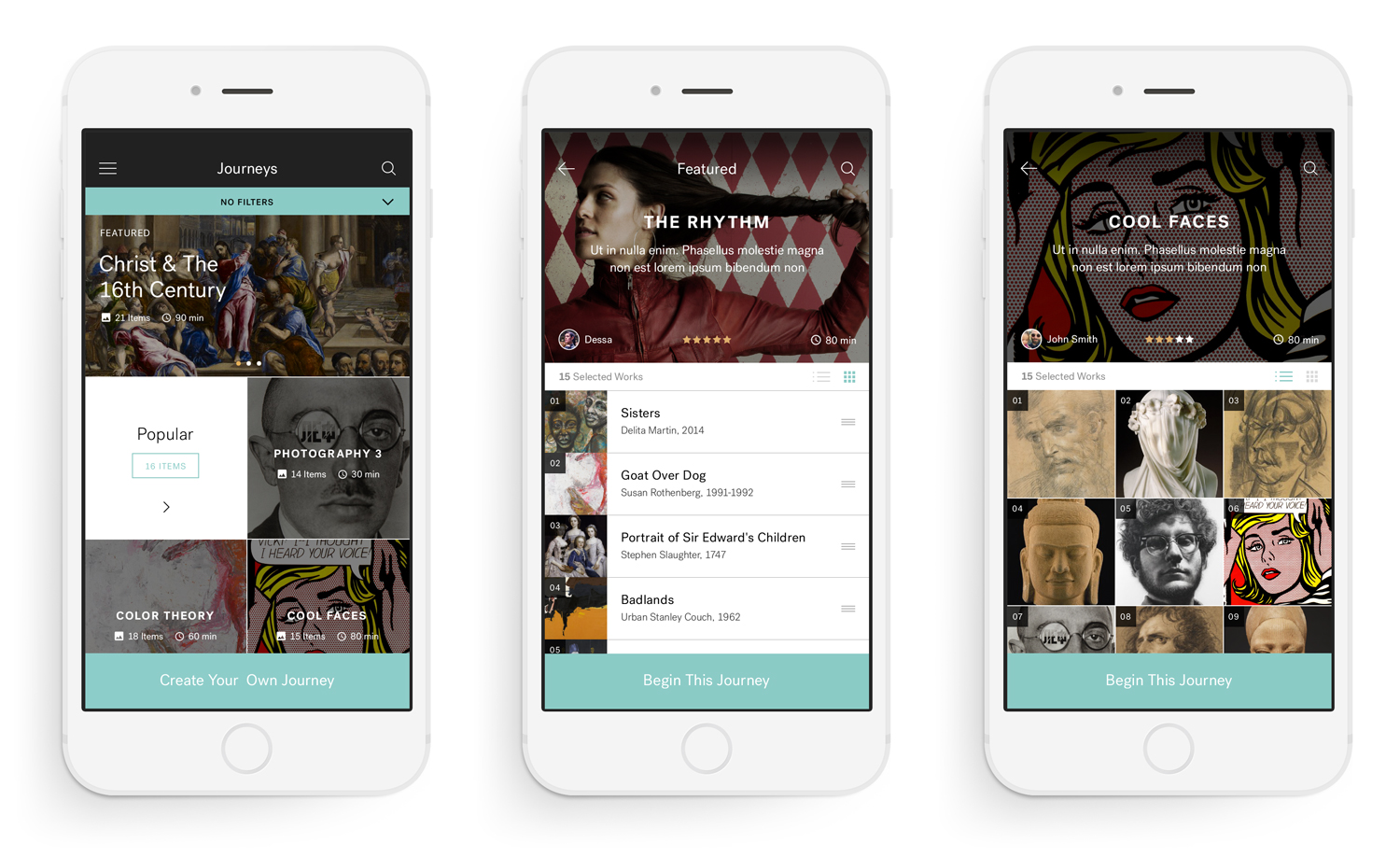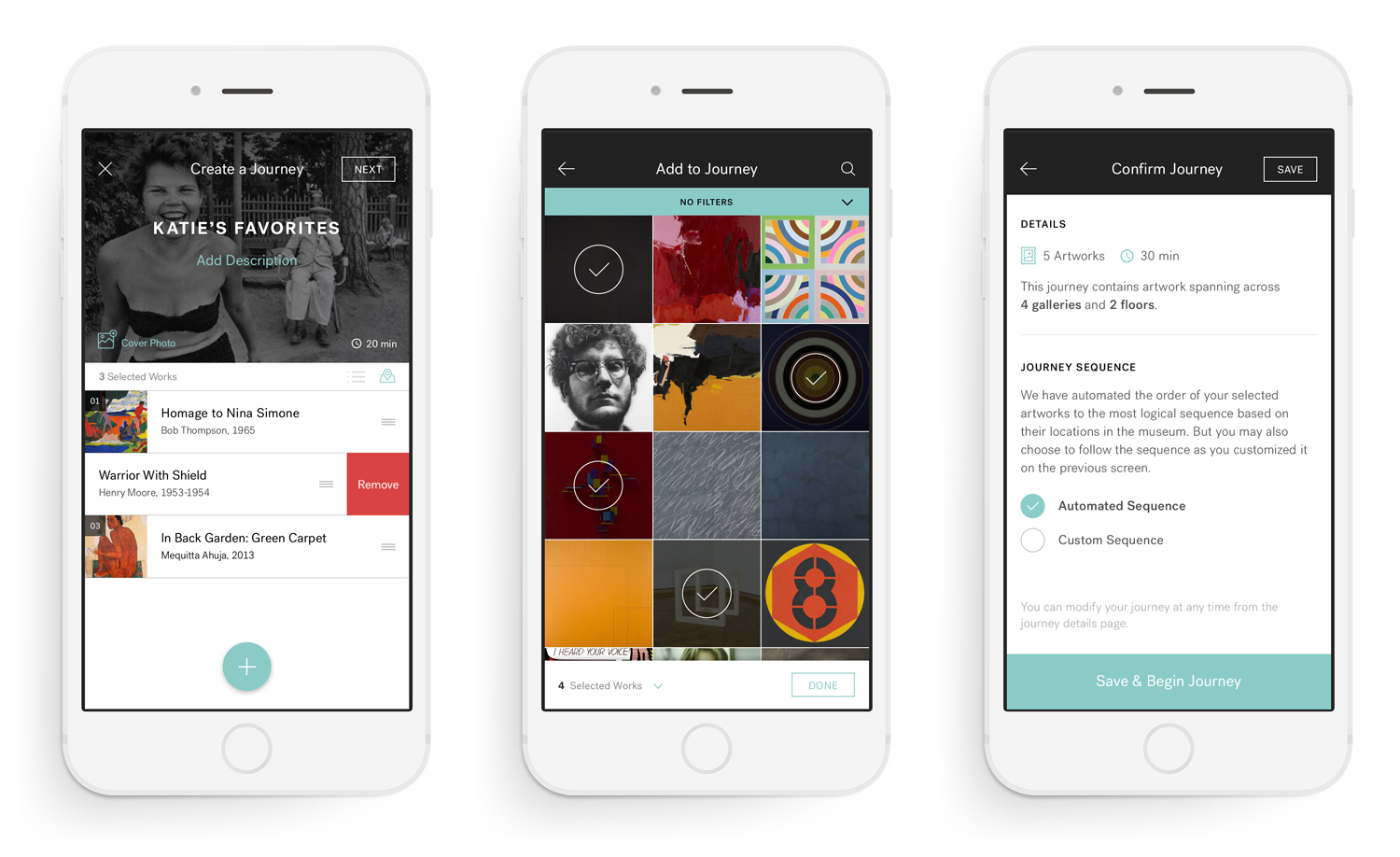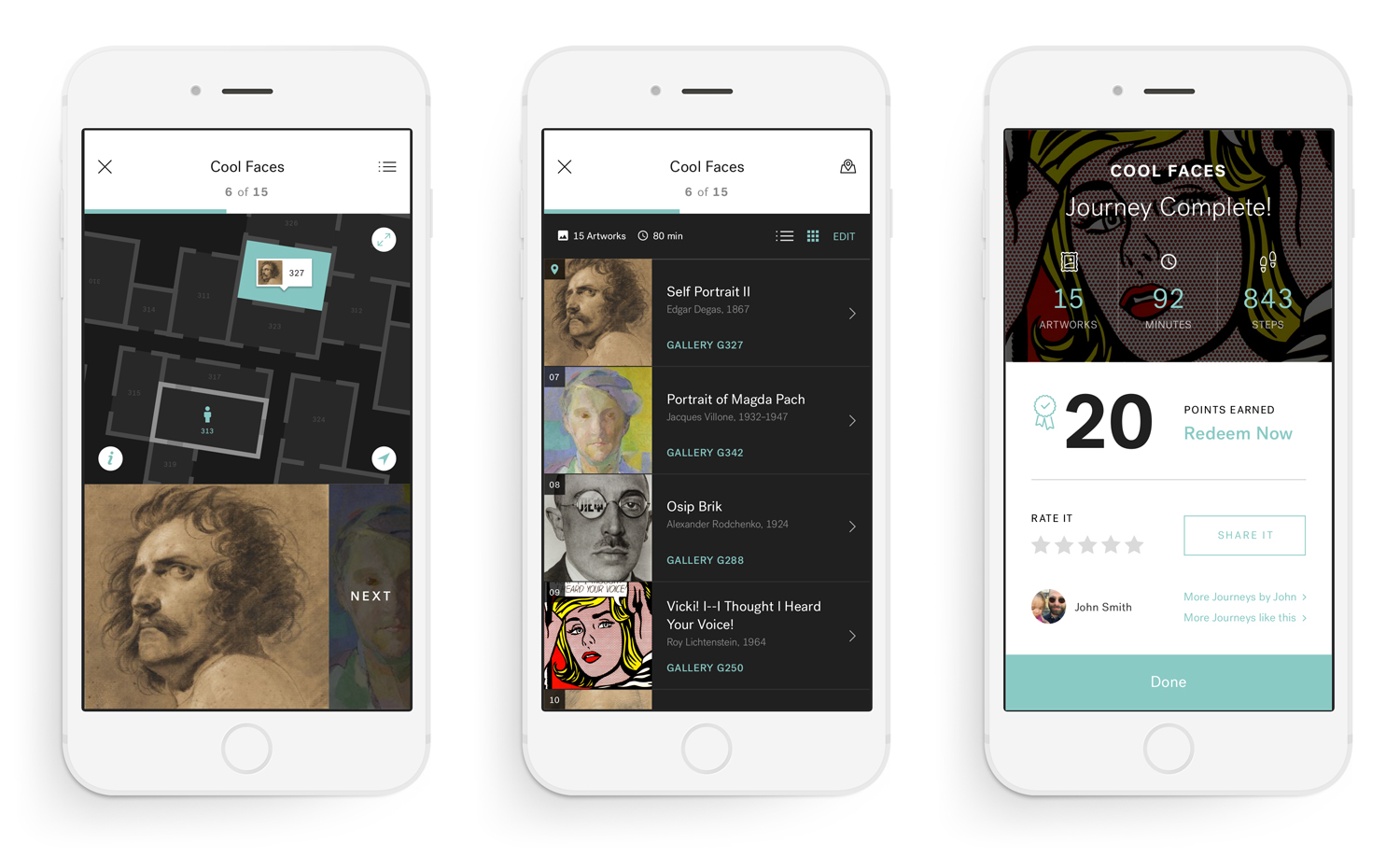 Creative Direction
Curate your own journey through the entire museum
Create a journey by connecting works of art based on your own interests. All the works with cats, mustaches or dancers. Works about heroes or horses. The app estimates the time needed to see them all and guides you through. Then share your journey for others to try. Don't want to create your own journey? Following someone else's is just as much fun.
Creative Direction
Switch seamlessly from map view to detail view
Wayfinding is important (particularly in a large museum like Mia) and beacons help identify the visitor's location. But, our goal is engagement with the art not the phone — so while the app is able to deliver additional information about each work of art we consider the time it spends in each visitor's pocket of to be time well spent with the amazing permanent collection.