There are a ton of amazing cycle-mom's out there crushing the race course or the ride to work. This print celebrates the physical burden and the spiritual inspiration of being both an athlete and a parent – that special energy that comes to us somewhere in the delivery room and pushes us to conquer challenges in pursuit of being better people on behalf of our kids.
The arduous challenge of cyclocross seemed to symbolize this best and made it possible to incorporate jr. enjoying the ride from the infant seat.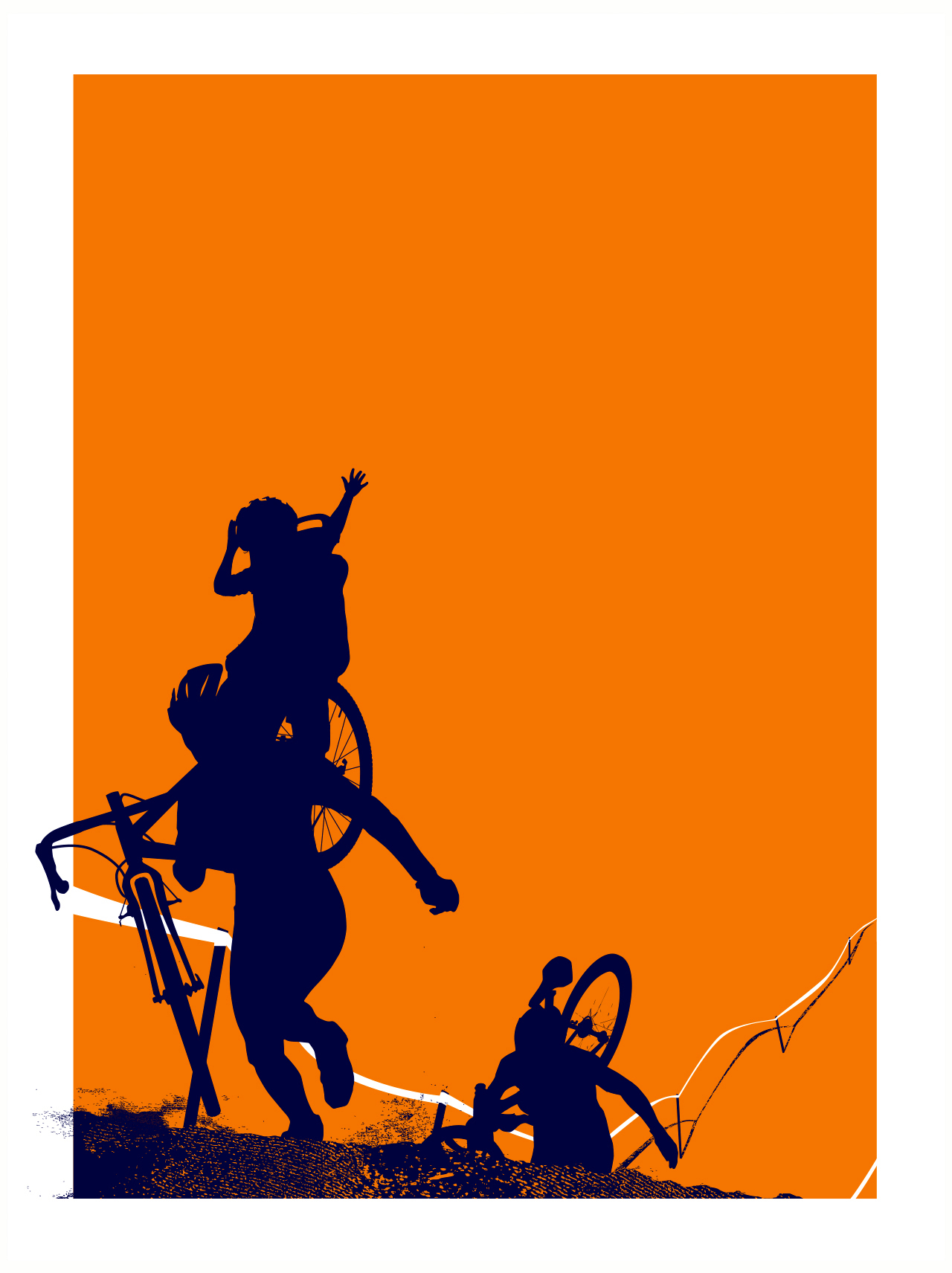 The Show
Fulton Brewery
If not the most intense certainly the most orange poster at the show giving a shout out to all the mom's out there.