2012's ARTCRANK Minneapolis poster "Proud Papa" was inspired by my son Griffin who was born during the design phase. In fact, the sketches were done in the hospital. The first edition sold out and found new homes as far away as Chile, Italy and Australia. Prints have been spotted at the Pearl Isumi headquarters and Single Speed Brewery. Thanks to everyone who shouted "encore" I printed a second edition and a few prints are still available on Etsy.
In 2015 I was asked to print a special edition of Proud Papa for the launch of the Artcrank.com online store. I mixed a different custom blue and added in the Minneapolis skyline as seen from the Stone Arch Bridge to celebrate the birthplace of Artcrank.
Artcrank 2012
Traffic Zone Gallery
Printed in an edition of 75
Sold Out
2015
Stone Arch Bridge edition
Printed in an edition of 50
Occasionally available on
artcrank.com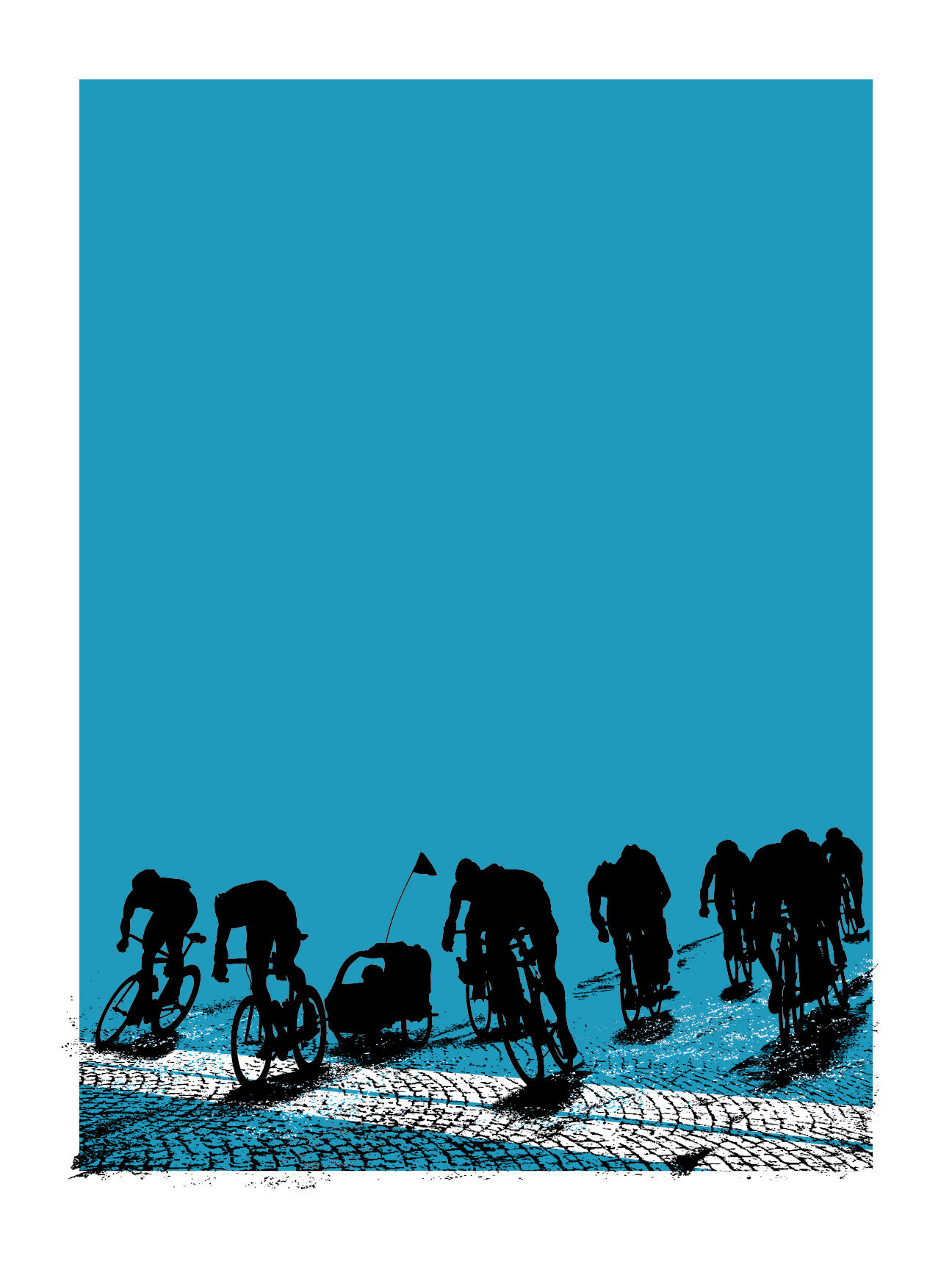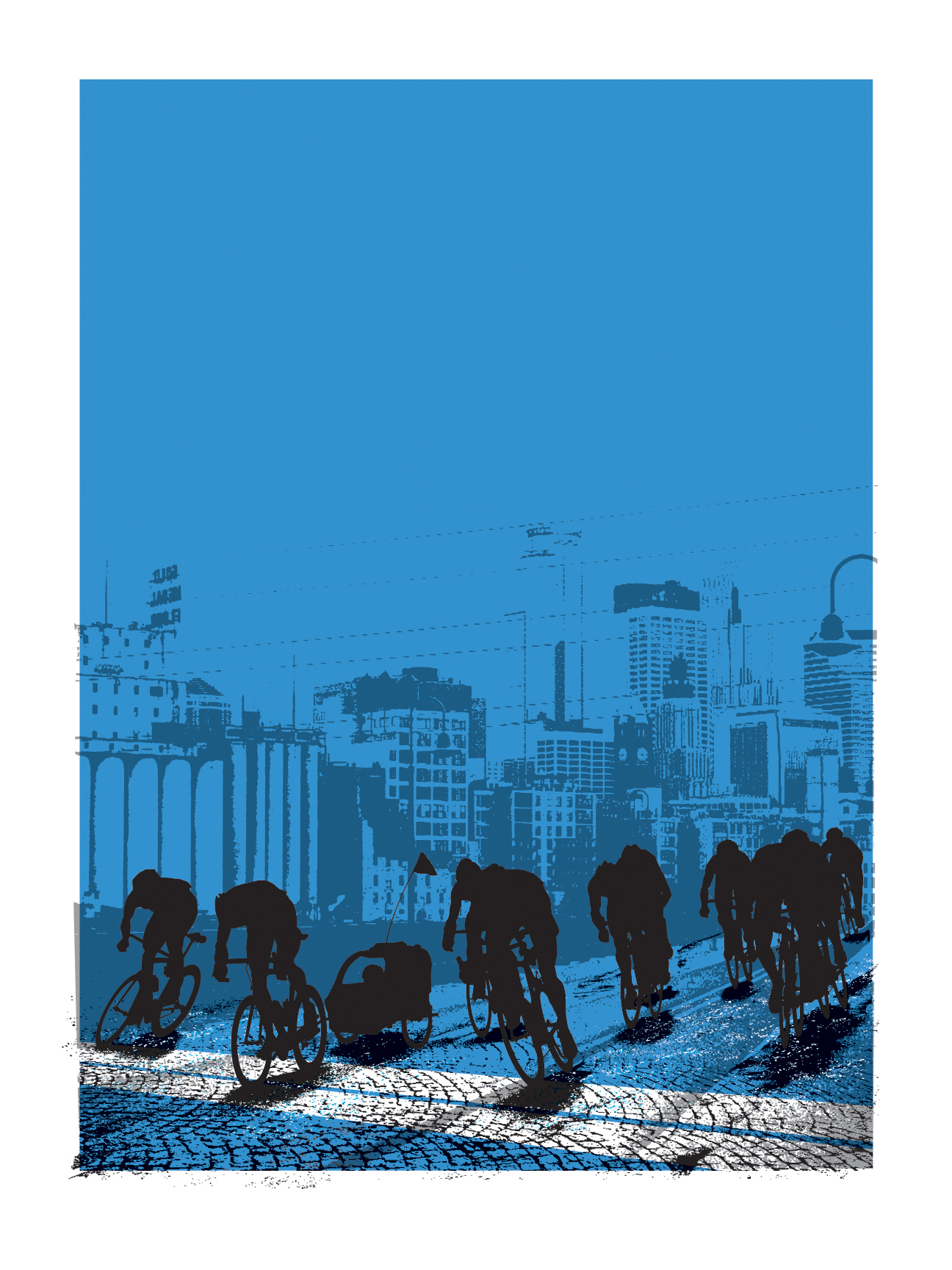 Promotion
Vita.mn Magazine
Featured in Vita.mn magazine's feature about the Artcrank show.
The Show
Artcrank Show 2012
Traffic Zone Gallery
Minneapolis
Post Show
Limited Edition Jersey
Local cycle accessory brand Donkey Label produced 100 Proud Papa jerseys.