My first entry into Artcrank was this two color screen print on 100 lb. Steel Grey cover from French Paper Company entitled "Twinfinite Cities". I printed a limited edition of 65. The design graphically represents the link between Minneapolis and Saint Paul as a shared tire forming an infinite loop. Size is 15×20 inches.
Artcrank 2011
Shelter Studios, Minneapolis
Printed in an edition of 65
Sold out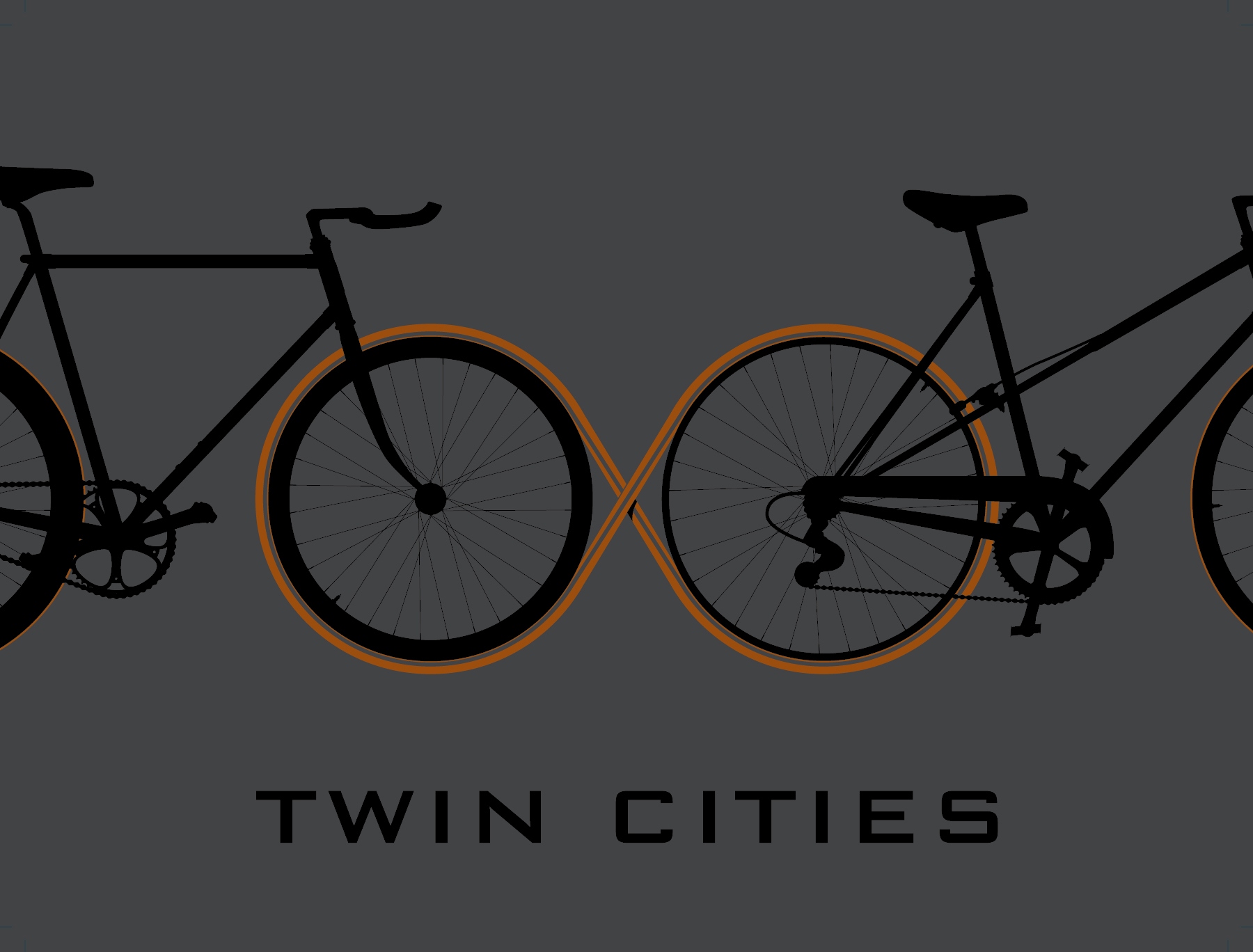 The Show
Artcrank Show 2011
Artcrank attendance had been creeping into the thousands as it outgrew the original home on the walls of One On One Bicycles. My first year in the show was the first year it was held at a dedicated venue — Shelter Studios in Minneapolis.