The massive, from-the-ground-up redesign of the U.S. Bank mobile banking experience started with a transformational vision build around our experience with U.S. Bank and SapientRazorfish's significant fin-tech expertise. It included a great deal of research and spec creative supporting my core belief: Customers don't have financial lives and non-financial lives. All the moments that matter in our lives have financial ramifications and banking is no longer a discrete activity.
We built "life moments" into the core of our interaction model and design process. From visionary pitch to year long production, over 300 people, in three time zones, working in seven journey teams we brought this iOS app to life (with Android as a fast-follow). I helped form the guiding vision and went on to lead three of six sprint teams and was a member of the enablement team providing oversight across the full experience.
We co-created on location with U.S. Bank in a fully agile process that included user testing and code delivery every two weeks. This project represented Sapient's priority client relationship in North America at the time, requiring regular review with national leadership. Combined with seven teams in full swing there was never a dull moment.
U.S. Bank
Mobile Banking App
SapientRazorfish
Group Creative Direction / Mark Wagner
Creative Direction / Todd Zerger
Associate Creative Direction / Tony Madson
Design Teams 1,2 & 5 / Drew Lintvedt + Amy Martin + Paul Bastyr + Chris Henslin + James Christenson + Derek Huber
UX Teams 1,2 & 5 / Sam Stanfield + Luke Grohovsky + Michael Moffett + Gabe Goldstein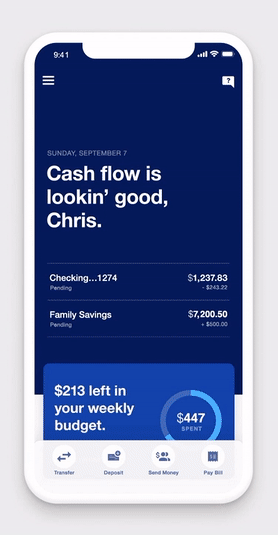 Creative Direction
Establishing the vision
To unlock the full project budget we had to convince bank leadership we had a vision for a next-level app and a plan to get there. After many meetings with very smart people, and late nights with Keynote we'd assembled a compelling vision with six facets — each of which would be pursued by a dedicated journey team. We also had an idea of what the UI/X might feel like (designed in Sketch and visualized in After Effects).
Creative Direction
Realizing the vision
The most remarkable thing about the vision creative is how true to it we were able to stay through the course of the project as demonstrated by this prototype build in Framer using approved Sketch files. The small team involved with the vision had bloomed to six journey teams and an enablement team focused on translating all the design solutions into a system. We debated every aspect from cards and copy to color and accessibility. The first release launched on schedule and well aligned to the vision.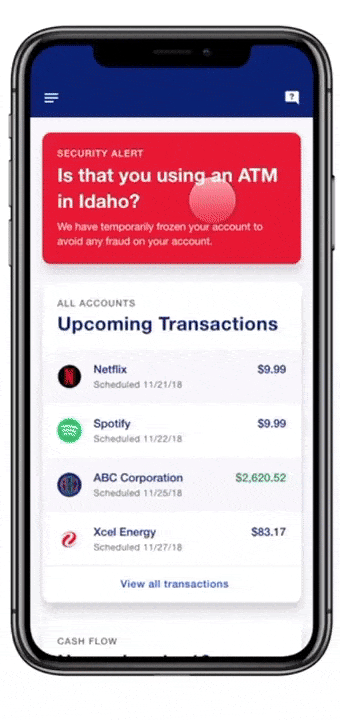 Creative Direction
Finding the flow
The three sprint teams I lead were responsible for figuring out entry flows (facial recognition log-in, etc.), account screens, and new products (mortgages, credit cards and the like). Rapid, team-based ideation happened on paper and white boards before jumping into Sketch for high-fidelity wire framing.
Creative Direction
UX design
Starting in the vision phase and throughout the sprints we produced stacks of high fidelity wire frames as we worked with numerous stakeholders and product owners to strike the perfect balance between form and function.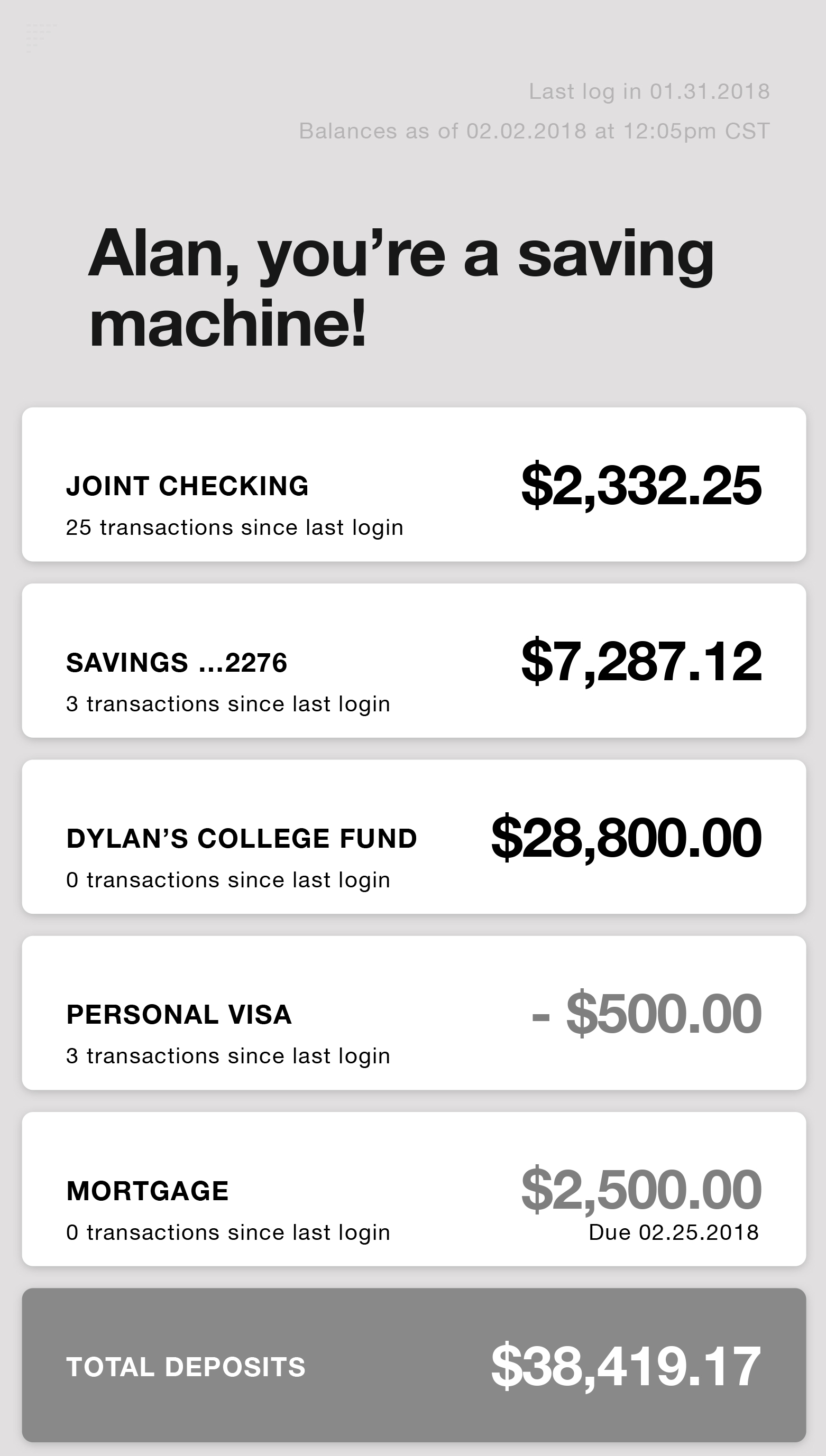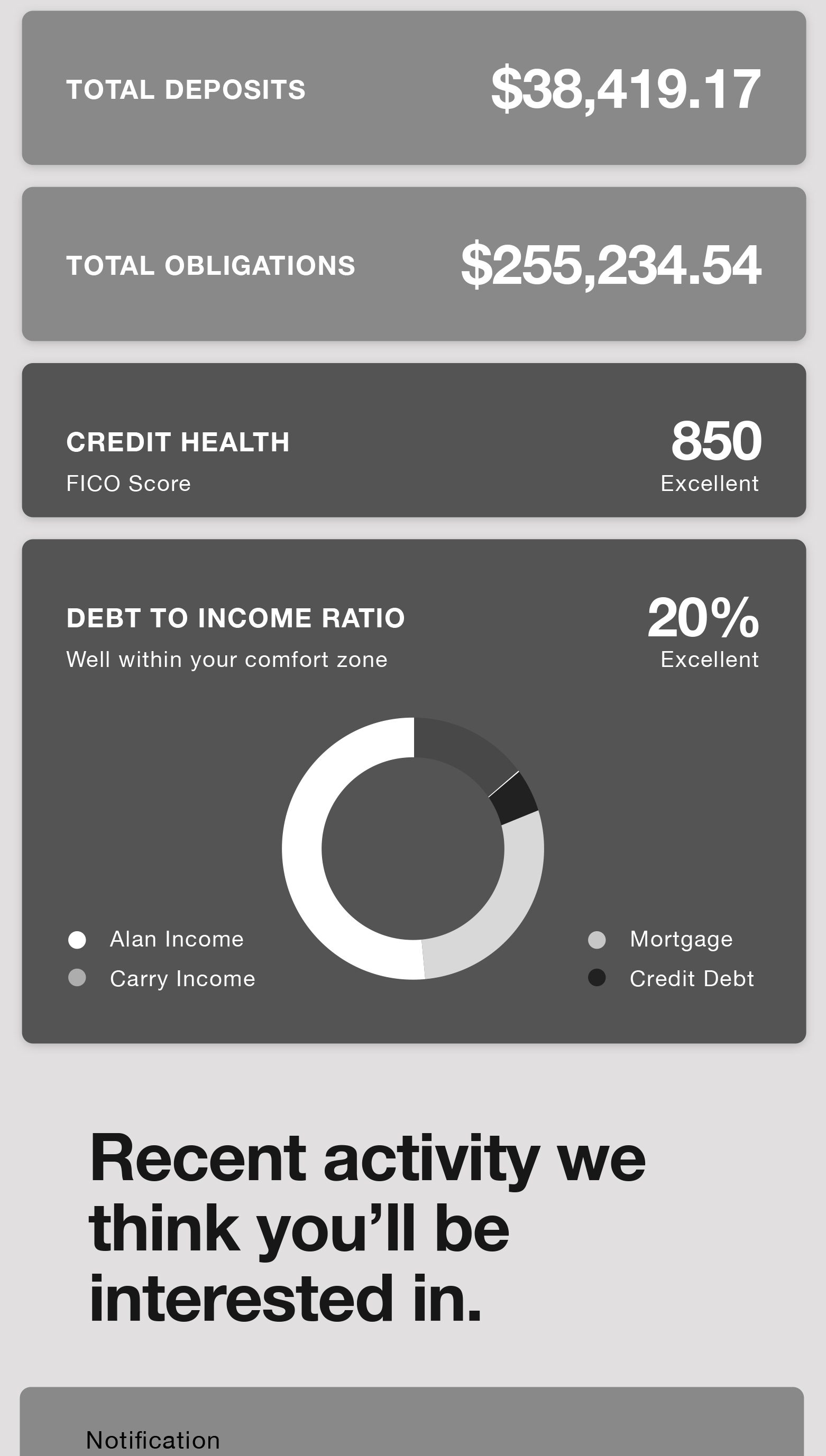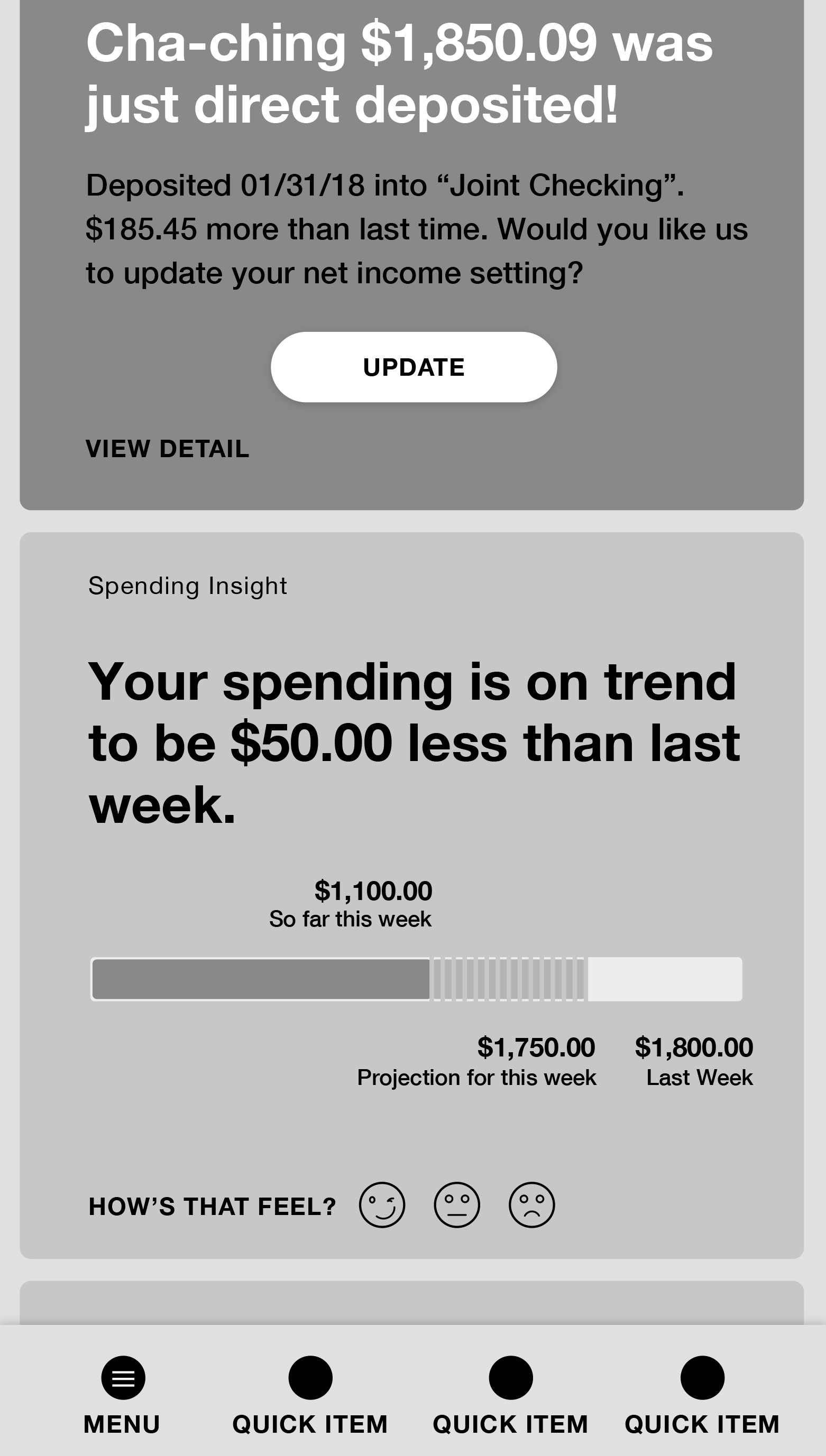 Creative Direction
Visual design
The new app had to feel on brand while pushing the look far enough forward that the entire experience feels fresh and exciting while also increasing clarity. An easy to consume AI-driven, card-based system delivers content to customers that is personalized and specific to their accounts, actionable and intended to help them advance their financial situation.
Creative Direction
Design system formalization
The enablement team oversaw (including sprint team representatives, accessibility expertise and two talented designers in the LA office) took all the design work produced by the six journey teams, perfected it, resolved inconsistencies and communicated the final design elements for ongoing use and development. The exhaustive Sketch files (including the "cards" section below) would fuel the upcoming DAM project.